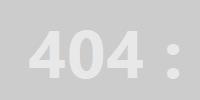 CUKUROVA AIRPORT RENT A CAR

Adana, which is one of the most crowded and important cities of our country, is as popular as at least as important as it is today. It is very popular today and Dilbaz Rent A Car Cukurova airport rent a car service and both Cukurova and all Adana taste so that those who want to get out can easily reach these goals.

Tons of magnificent vehicles

The Dilbaz Rent A Car vehicle fleet, which aims to make transportation a necessity and make it a real joy, has been created with great care from the appropriate vehicles. Thanks to our elegant, safe and comfortable vehicles, you will be able to enjoy the pleasures of living in Cukurova and Adana. We have great vehicles waiting for you in Cukurova.

We care about you

As Dilbaz Rent A Car we take care of you, our customers, at maximum level, and we periodically check all of our vehicles regularly, so we do our turn-key delivery with our fully secure vehicles. Also, we should not add that all of our vehicles are presented to you as clean and well-maintained.

We are at your service every day of the week

When it comes to renting a car, we know that it is not clear what day and time it will be needed, so we offer service to you for seven days a week. The only thing you need to do is to call our phone number 0322 454 57 15 and you can easily choose your needs within the appropriate minutes for your budget and easily rent them with reasonable price advantages.

Do not waste any more time, call right away

Cukurova airport rent a car and all the car in the entire region of the car, car rental needs to think more and do not waste time to meet your needs. Call Dilbaz Rent A Car line 0322 454 57 15 right now and find out about our vehicles and prices from our expert staff, find and rent them in the appropriate car, so that you can easily reach every corner of Çukurova easily and cost-effectively.