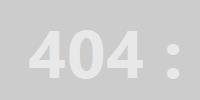 The airport of Adana which is the most important tourism and business center of the Mediterranean and Çukurova region is also very busy. Dilbaz Rent A Car Adana airport transfer service provides you with pleasant and comfortable transportation from the first moment you step into this beautiful city.
We take you from the airport and take you where you want
Like all vehicles in the Dilbaz Rent A Car fleet, the vehicles we use to transfer to Adana airport are both stylish, comfortable and secure. We take you from Adana Şakirpaşa Airport with our vehicles suitable for one person, family or groups and take you to the point of your city in a safe and comfortable way.
Expert and guru-faced staff
Adana airport transfer service staff always congratulate you with their gul-facial features and expertise to ensure that you will arrive on time exactly where you want to go. Thanks to our staff who have mastered all the destinations in Adana, there is no doubt that you will not be late for any of your appointments.
We prepare your vehicle without coming to Adana
From anywhere in Turkey before coming to the road, wherever you are, thanks to Adana Dilbaz Rent A Car You have the chance to rent your vehicle airport transfers. So from the first moment you step into Adana you will experience the privilege of quality and professional access.
Practical and quality service
Dilbaz Rent A Car, the leader company of car rental in Adana and the whole region, is living with the rightfulness of being a smiling face of Adana with its practical, high-quality and affordable service. With a wide vehicle fleet, attentive, expert staff, and with the opportunity to meet all your car rental needs perfectly, especially the Adana airport transfer service, the car rental has now become a service that everyone can reach with Dilbaz Rent A Car. You can take advantage of the privileges we offer and take advantage of the opportunities so that you can really enjoy the taste of Adana.
You can call now
You can call us immediately for transfer to Adana Airport. By dialing 0322 454 57 15 you can get comprehensive information about our vehicles, prices, conditions and of course our unique opportunities, you can get information and get to know the transportation in Adana by renting the vehicle you need within minutes.