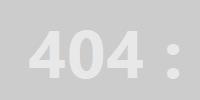 It is much easier than you would like to rent a car for 7 people with Dilbaz Rent A Car in Adana, which is one of the most beautiful and crowded cities of the Mediterranean region and of our country, which comes first to mind. We also have to add our car rental service to Adana at reasonable prices for every budget. If you want to experience the practical and enjoyable travel privileges in Adana, all you have to do is rent a car and go out on the road.
Alternatives to every budget
Dilbaz Rent A Car car fleet consists of extremely wide alternatives. Small vehicles ideal for one person and suitable for crowded families are waiting for you in the Dilbaz vehicle fleet. Moreover, all these vehicles offered to you with Adana car hire are not only suitable for your needs but also for your budget.
Our vehicles are clean and safe
7 persons One of the most important factors to consider when renting a vehicle is that the vehicles are safe and clean. As Dilbaz Rent A Car, we deliver all the vehicles we rent in a clean way. In addition, periodic inspections of all of our vehicles are regularly carried out. In other words, you can rent all the vehicles in our filament with peace of mind and you can enjoy practical, affordable and safe transportation in Adana.
Save time and money
Transportation is one of the most time and money-wasting areas in all major cities and you have the opportunity to save money both on time and on the days you spend in Adana thanks to our car rental service in Adana.
Dilbaz for corporate rentals
Of course, as Dilbaz Rent A Car, we offer maximum performance service not only for individuals but also for corporate vehicle rentals. We help companies operating in Adana reduce their transportation costs accordingly.
Rent a car now
Car rentals are long and tiring procedures that most people come to mind first. On the other hand, Dilbaz Rent A Car offers you a car hire service easily without having to deal with these procedures for hours. You can take advantage of our car hire service in Adana by calling our line 0322 454 57 15 and you can take the first step to experience the most pleasant and unforgettable moments of your life in the most beautiful city of Adana.